LOOKING FOR A BETTER WAY TO GROW YOUR LIST AND GENERATE LEADS?
---
Your Complete Roadmap From Zero To Hero With Podcasts
---
Escape from expensive ads, trying to go viral on social and sleazy marketing strategies. Become a credible expert with a respectable email list and a long-term lead generation machine.
---
Powerful growth strategies for purpose-driven business coaches on a mission to make a difference
---
PODFLUENCE
---
Let's face it, there's one thing that most coaches suck at and it's marketing. Most don't want to do it, don't know how to do it well and they just wanna coach. Thing is, you've gotta do it or settle for a limited hourly rate with a coaching company or a job. Many coaches end up on the content creation hamster wheel or find themselves engaging in sleazy impersonal strategies that leave them feeling uncomfortable. Podcasts offer coaches a long-term, non-sleazy strategy to build relationships, turn up lead flow, grow list and become known for your expertise as a guest and maybe even as a host too. If you're in coaching for the long-term, it's time you had a long-term strategy.
---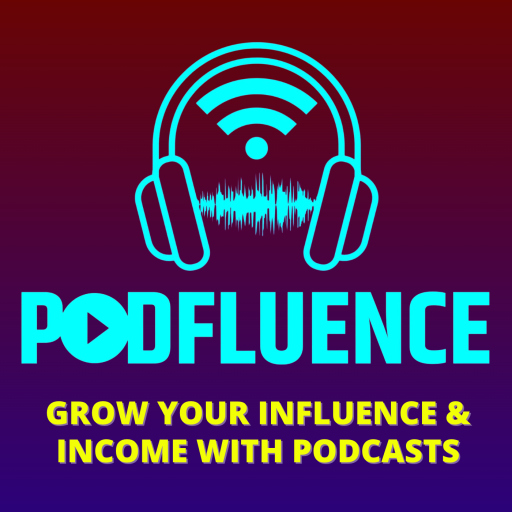 LEVERAGE THE POWER OF PODCASTING
---
Podcasting is now one of THE best ways to generate new lead flow
---
I help business coaches build professional status, generate evergreen lead flow and become established as a credible, confident and charismatic expert in your area of coaching. Book a quick and FREE 15-minute, no obligation, no sales call with me to discover what podcasts could be doing to help grow your coaching business. If you can't wait to launch right away, book my one time 90-minute ROCKET FUEL session and let's get started right now!
---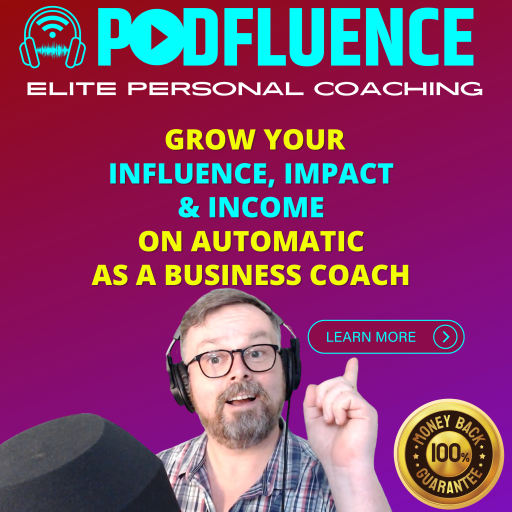 Present Influence Presents
---
PODFLUENCE
---
Grow Your Influence, Impact & Income With Podcasts
---
HAVE YOU EVER WONDERED
---
Is there a fun and effective way to grow a coaching business?
---
Take this short quiz and find out...
---